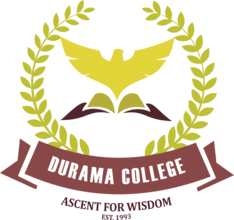 Introduction
National Cadet Corps (NCC) Durama College Unit
The Durama College Unit of the National Cadet Corps, a long cherished dream of its former Principal, Late Jesse K Marak was established in the year 2020 at the initiative of Shri Krittarson Nengminza, Principal Durama College under the NCC Border Area Expansion Plan NCC FWD OF under the charge of the 41 Meghalaya Battalion NCC situated opposite Shillong Public School, Laitumkhrah Shillong.
Ms Sengchirik M Momin & Mr Oliver D Sangma, members of faculty, Durama College have been appointed by the Principal, Durama College as NCC Care Taker Officers (CTOs) and have been delegated the task of carrying out activities relegated to the NCC in the institution.
Still at a nascent stage, the total strength of its cadets numbers 54 and is still growing for the session 2020-2021 with SD-36 and SW-18 respectively.
Event
NCC Class at Durama College Tura