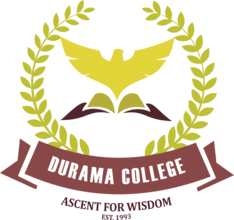 On 21st June 2022, International Yoga Day was observed at the Durama College Premises. This event was organized by the NSS unit of Durama College, Tura. More than 50 students who were also NSS volunteers and some Lecturers of the college participated in this event with great enthusiasm.
The event commenced at 7 am, some instructions and inspiring advice was given by Shri K. Nengminza, Principal of Durama College. He shared his thoughts on the importance and benefits of practicing yoga daily. He shared his experience of how this momentous day is celebrated internationally and recognized as a day of great importance across the globe. He then asked the students and teachers present in the event to practice yoga at home daily.
At the end of the event, all the participants were asked to perform a few light exercises and it was led by the Principal himself. The event was concluded with light refreshment in the college canteen.