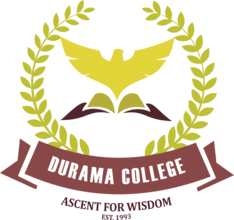 As per Guidelines regarding conduct of Odd Semester Examination received from NEHU on 10th March 2021, the students applying in online mode are to abide by the following directives:
All papers to be answered in the required Answer Script format provided by the College.
At the end of each examinations answer scripts are to be attached in PDF format within 30minutes of the close of the examination and mailed to the email id provided by the College.No softcopies will be accepted if sent through whatsapp.
No student is allowed to submit the hard copy if he/she fails to upload the soft copy in pdf format.
All answers scripts are to be in A4 size and the Answer Script format prescribed by the College is to be maintained by the students.
Principal
DuramaCollege
Rongkhon