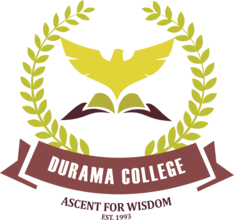 Non-Regular Students are hereby informed that Exam Forms for HSSLC-Exams -2021 will be given out from 25th November 2020 between 11am to 2.pm Non-Regular Students whose names are there in the list on the notice board are to fill up the forms in the college itself.
Students are to bring with them:
Black ball-point pen
One copy of passport size photograph (if filling up blank form)
Candidates are to bring Rs. 10/- to collect the form.
Class XII mark sheet of H.S.S.L.C. Exam 2020 (Photocopy)
Class XII Admit Card of H.S.S.L.C. Exam-2020 (Photocopy)
Registration Card –MBOSE (Photocopy)
FEES:
Total: Rs. 1250/- (to be paid in cash to the College at the time of filling up the Examination Form) Candidates are to note that Examination Fees will be collected in Cash . Fees are to be paid to the College directly.
Last Date of Submission of Duly Filled Exam Forms: 1st December 2020. No form will be accepted beyond the last date.
Lecturers In Charge:
Madam Nojeli K Sangma
Madam Sengchirik Momin
Madam Shannon Pale Marak
Sir Jimstar M Marak
Candidates who failed in one or two subjects excluding fourth subject are eligible to appear in one or two subjects. They are to fill up the Compartmental Examination Form.
Candidates failing in 3 or more subjects excluding Fourth /Additional Subject will have to appear in all the subjects irrespective of the total marks secured.
Candidates who have passed the HSSLC Examination 2020 and wish to improve are required to fill up the Improvement form only.
---
Date: 23.11.20
Principal
Durama College