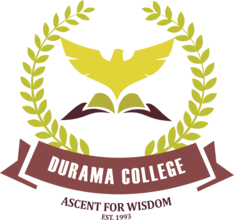 Durama College is constrained to announce that in abiding with the government's directive relating to last date of admissions and covid 19 protocols the college is having to facilitate online admission of class XI applicants.
Applicants who have downloaded the forms are to scan and upload the forms duly filled and attach their SSLC admit card and mark-sheet onto the portal for verification. Applicants may also fill up the online admission form on the website itself and submit the same along with attachments.
Kindly see the website and portal for details regarding procedure.
The class XI portal will be functional from 23rd July, 2020.
N.B. Offline admissions for class XI will not be permitted.
---
Durama College Covid-19 ni niamrangko ja'rikna nangani gimin Class XI –na admission ra'ani last dateko sorkari tik ka'manahani gimin formrangko online gapatna man'gen.
Je studentrangan formrangko download /bikotahachim uko scan ka'e formrangko chugimik gapate SSLC admit card aro marksheetrangko verification-na websiteo watatpabo.
Chatro chatrirang formrangko download ka'e uko gapate nanggipa lekkarangko on'chape scan ka'e college websiteo upload ka'bo.
Class XI-ni website / Portalko 23 July –oni a'bachenggen.